Get Data
Deposit Data
Data Management
Resources
About DCS
Contact
"Data is the new fuel driving the modern society and science. Our mission is to provide Serbia's social scientists with knowledge, support and reliable data infrastructure for data management and archive, according to the highest standards."
Aleksandra Bradić-Martinović, PhD, Head of DCS
Data Catalogues
DCS has a collection of research data in the field of social sciences, mostly collected in the territory of the Republic of Serbia. You can access the data through the catalog located at the URL: http://dcs.ien.bg.ac.rs/ and https://seedsdata.unil.ch/
Data Management Plan
The Data Management Plan (DMP) is an important tool to structure the research data management of your project. All project frameworks in the EU require DMP. We can help develop your plan.
Ethical & Legal Issues
Research data need to be legally and ethically shared, which includes obtaining informed consent from participants, implementing anonymisation and controlling access to data. We will provide you with professional help.
Living and Working in Times of the Coronavirus
WageIndicator is surveying/interviewing people around the world to discover what makes the Coronavirus lockdown easier (or tougher), and what is the COVID-19 effect on our jobs, lives and mood. The results are shown in maps and graphs for 110 countries, updated on a daily basis. The Corona-survey addresses not only changing working conditions and circumstances, it also covers aspects such as the development of the corona-disease given manifest symptoms in individual cases, living and working space at home, family composition, and the impact pets may have on our moods in times of confinement.
https://wageindicator.org/salary/living-and-working-in-times-of-the-coronavirus
Location
Institute of Economic Sciences
Zmaj Jovina 12, 11000 Belgrade, Serbia
Work Hours
Mon-Fri: 9 am - 3 pm
Weekends: Closed
Phone & Email
Tel. + 381 64 12 33 254
data-centar@ien.bg.ac.rs
"Step into the future of science with us. Data Centre Serbia for Social Sciences can provide safe long-term preservation for your data. With our support, your data will be visible globally and your research promoted outside the local community."
Jelena Banović, MA, Data Manager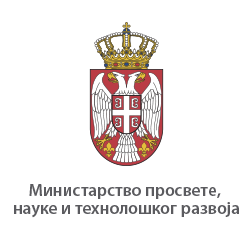 DCS is funded by the Ministry of Education, Science and Technological Development of the Republic of Serbia